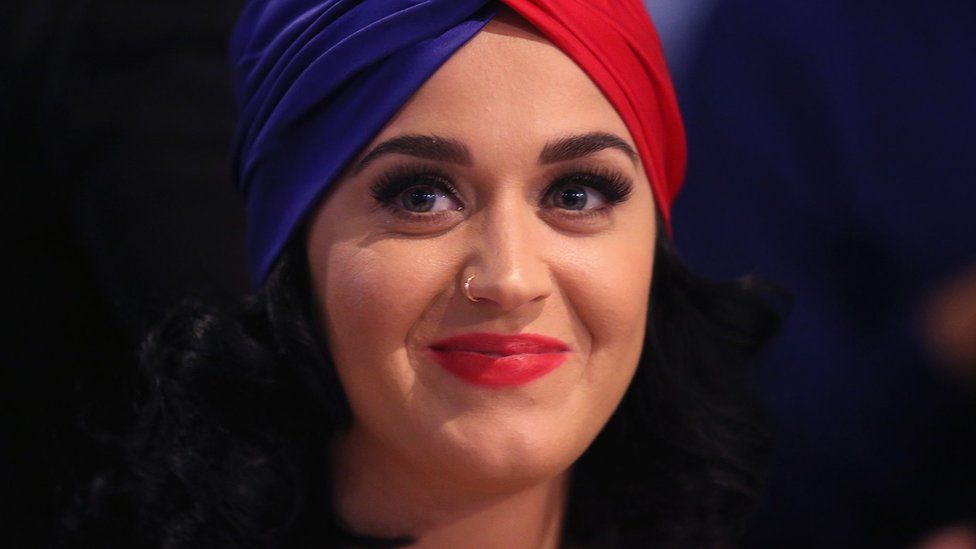 Katy Perry named top-earning female musician by Forbes
8 November 2015 Latest News
---
With estimated earnings of $135m (£88m) in the last year alone, Katy Perry has been named the best-paid female musician by Forbes.
She beats US rival Taylor Swift, whose earnings of $80m (£52m) put her in second place.
Completing the top three is Fleetwood Mac. The return of Christine McVie and their On With The Show tour helped the band make $59.5m (£38.7m).
Admittedly, this is a band that has three men – and two women.
Forbes makes the estimates based on industry information as well as interviews with managers and agents, along with data given by the artists themselves. It covers the period June 2014 to June 2015.
Lady Gaga narrowly missed out on the top three.
Other artists in the top ten include: Jennifer Lopez ($28.5m, £18.5m), Mariah Carey ($27m, £17.5m) and Rihanna ($26m, £16.9m).
Britney Spears, who has just announced she is working on a new album, came in sixth place, taking home $31m (£20m), thanks in part to her ongoing Las Vegas residency.
Last year Beyoncé was the best-paid woman in music, taking home more than $115m (£72m).
She had the "biggest year of her career" in 2014, playing 95 shows, bringing in an average $2.4m (£1.5m) per city, according to Forbes.
This year Beyoncé placed fifth, earning an estimated $54.5m (£35.5m).
(Source: BBC News)
---
admin Beyoncé, Christine McVie, Fleetwood Mac, Jennifer Lopez, Katy Perry, Lady Gaga, Mariah Carey, Rihanna, Taylor Swift