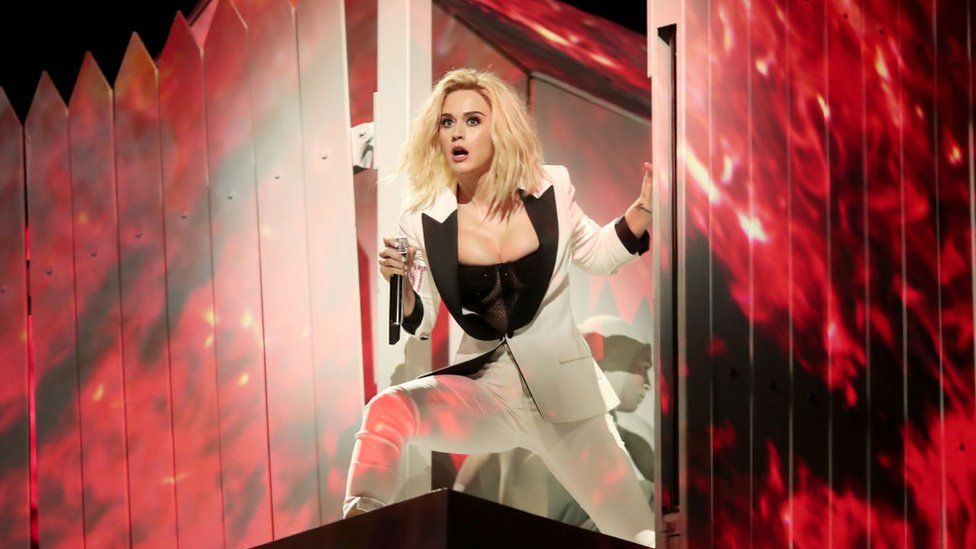 Katy Perry says nobody to blame for split with Bloom
5 March 2017 Latest News
---
 She split with Orlando Bloom recently after 15 months together.
In a tweet to her 90 million followers, she said nobody was to blame and nobody was the villain, asking "how about a new way of thinking in 2017?"
Both Katy and Orlando have been married before. Orlando Bloom split from from ex-wife Miranda Kerr in 2013, while Perry was married to British comedian Russell Brand until 2012.
Katy's talk of staying friends with your ex seems to be happening though, after they were pictured together at an Oscars after-party on Sunday.
Only two days later their representatives released a statement to Us Weekly saying "Before rumours or falsifications get out of hand, we can confirm that Orlando and Katy are taking respectful, loving space at this time."
One of the most talked about points in their relationship was in Italy last year when Orlando paddle-boated Katy around wearing nothing but sunglasses and a cap.
While in January, Katy surprised him with a 40th birthday party in Palm Springs, California.
(Source: BBC News)
---
admin Katy Perry, Orlando Bloom, Russell Brand